CASE STUDY
Blue Prism case study: Scaling a platform ecosystem with EMaaS
The story behind Blue Prism's incredible digital and partner ecosystems
Linda Dotts
Senior Vice President, Partner Strategy and Programs at Blue Prism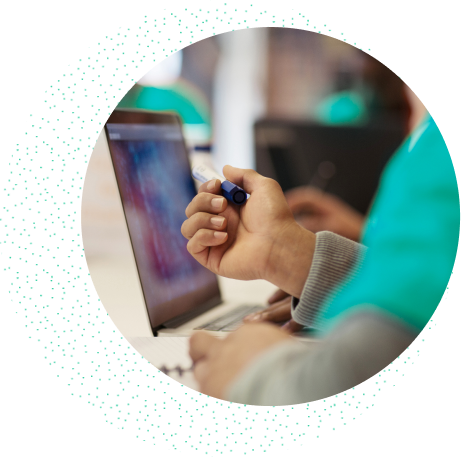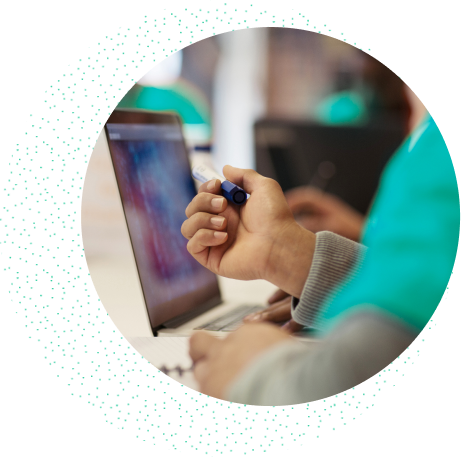 How Blue Prism works with 1000 people from 300 businesses
Blue Prism started the Robotic Process Automation (RPA) revolution so people could leave mundane processing work to robots and focus on more creative work.
Their platform helps people expand and improve their most mission-critical business processes with automation that complies with the security and audit needs of even the most demanding IT environments.
But a year after the successful launch of their partner ecosystem – the Technology Alliance Program (TAP) – Linda Dotts, their SVP for Global Partner Strategy and Programs, knew they needed to take things to the next level.
They'd already brought in partners like Appian, Minit and IBM. But Linda knew partner recruitment and onboarding would need to become a lot smoother as they scaled. And she knew she needed to launch a new marketplace for partners.
That's when she reached out to Constellant and discovered Ecosystem Management-as-a-Service (EMaaS).
A few months later, she'd launched an integrated partner and marketplace ecosystem called the Blue Prism Digital Exchange (DX).
Linda says:
Constellant led a consulting engagement for Blue Prism. They invested the time to understand our business strategy and how we wanted to enable customers, partners and the industry at large in leveraging the value of the digital workforce and specifically the Blue Prism platform and our partners' capabilities.
Problem
What Blue Prism needed
Blue Prism's primary goal was to give customers tools that could help them get a lot more out of their licenses a lot sooner.
To make that happen, they needed:
A less manual way to attract, recruit and onboard ecosystem partners.

An easier way for customers to leverage the assets created by partners.

A rich experience that would give prospects more reasons to purchase.

A streamlined process to accommodate the biggest and smallest partners.

A way for partners to impress prospects and customers.
The answer: a self-service portal that made it easier for partners and customers to get what they want without overburdening Blue Prism internally.
Linda says:
Engaging with each of the ecosystem communities required a self-service ability to allow partners and developers to contribute to the new DX marketplace while customers, prospects, and partners were able to consume what the partners and developers contributed. Doing this in an easy-to-consume and scalable manner is where Constellant greatly assisted Blue Prism.
Solution
How EMaaS helped
Constellant created, launched and still provides ongoing support for Blue Prism DX, their integrated partner and marketplace ecosystem.
The marketplace was ready to launch in just a few weeks and got rave reviews from partners and internal stakeholders.
It showcases the assets created by Blue Prism partners.

It uses EMaaS' automated workflows for asset submission, review, approval and publishing.

It makes it easier for customers to search for ways to augment their RPA workflows.

It supports a ticketing system with support tools and product information.

It uses Single Sign-on and has the ability to reject companies on the US government's list of Denied Parties Lists.

(And yes, the mundane work is all done by Blue Prism robots.)
The answer: a self-service portal that made it easier for partners and customers to get what they want without overburdening Blue Prism internally.
Linda says:
Constellant provided us with the consultancy, software, and operational expertise that enabled Blue Prism to bring our marketplace and developer engagement solution to market rapidly. Constellant had a deep knowledge of how industry leaders have leveraged their software to drive a best in class solution that was commercially consumable by customers and partners." dpEngine provided easily configured features that "meet our unique business needs was invaluable to our go to market plan.
Results
The impact of Blue Prism DX
Today, the Blue Prism DX is bringing AI producers and consumers together so businesses can make their digital workforces more effective and partners can become a bigger part of the ecosystem's long-term future.
In fact, since its launch, the DX has managed more than 1,000 registered users, 300 registered companies and more than 1,000 downloads of top assets enabling access to the technologies of strategic partners like IBM, Microsoft, and Google.
Most important for Linda and her stakeholders, everyone at Blue Prism is impressed with the flexibility of the DX's configuration as well as its scalability for future growth.
Linda says:
Customers are rapidly engaging to add value to their RPA process deployments quickly and efficiently. Partners now have an online marketplace to sell their advanced AI and other technology through a platform that can consume these capabilities and deploy them as new skills for digital workers.