What is digital
Ecosystem-as-a-Service?
The 3 pillars of digital ecosystem management
Introducing EaaS
Ecosystem-as-a-Service (EaaS) provides the software, people and data required to create, manage and scale an organization's external and internal ecosystems.
EaaS leverages the best-practices, workflows and scalable infrastructure of a domain expert so your developers, partners and customers get the user experience they need to innovate rapidly.
Just like a CRM SaaS frees you to focus on customer relationships rather than building it yourself, EaaS frees you to focus on your ecosystem rather than spending time and effort to build ecosystem management infrastructure.
All on a pay-as-you-go model.
The result is that your ecosystem innovates faster. Which means your business generates new revenue faster too.
EaaS is made up of three key pillars:
1. Software: Ecosystem-in-a-Box is the software platform that helps you scalably serve multiple ecosystem stakeholders – across their lifecycle.
2. People: Ecosystem Experience Management gives you the expertise you need to deliver a superior experience to all stakeholders.
3. Data: Ecosystem modeling, analysis and forecasting gives you the ability to analyze actual ecosystem performance data and predict future ecosystem performance.
To build a thriving digital ecosystem, you need an ecosystem experience built specifically to cater to the needs of the people using it.
EaaS is the fastest way to build, manage and scale that experience.
EaaS for platform businesses
Research on platform businesses indicates that "the most classic mistake is mistiming the market…timing is crucial…being early is preferable…being late can be deadly."
But platform companies can only accelerate revenue generation by working with external stakeholders like developers and partners to innovate.
And you can't build a dynamic, ecosystem with a piecemeal, owned-by-no-one approach.
EaaS gives platform businesses a proven way to get to market faster through innovation, stickier relationships and revenue acceleration – all without burdening the core business.
See how EaaS can help you seize your platform business opportunities.
EaaS for multi-partner businesses
95% of Microsoft's commercial revenue flows through its partner ecosystem, with more than 7,500 partners joining each month. That is the true power of a scalable partner ecosystem.
Whether they're ISVs, SIs or other kind of partner, you need to deliver a superior self-service ecosystem experience that scales as your ecosystem grows.
With EaaS, you get the infrastructure and expertise you need to manage and scale your partner ecosystem. So your people can focus on generating revenue instead.
Find out how EaaS can streamline your partner relationships.
EaaS for new revenue opportunities
Research by McKinsey shows that by 2025, some $60 trillion in annual revenue could be redistributed across the economy through digital business ecosystems—one- third of that year's total. This presents huge opportunities for businesses to create new revenue streams.
EaaS gives businesses a faster, more flexible way to capitalize on new revenue opportunities, without having to make large investments of capital and resources.
Find out how EaaS can help you establish new revenue streams.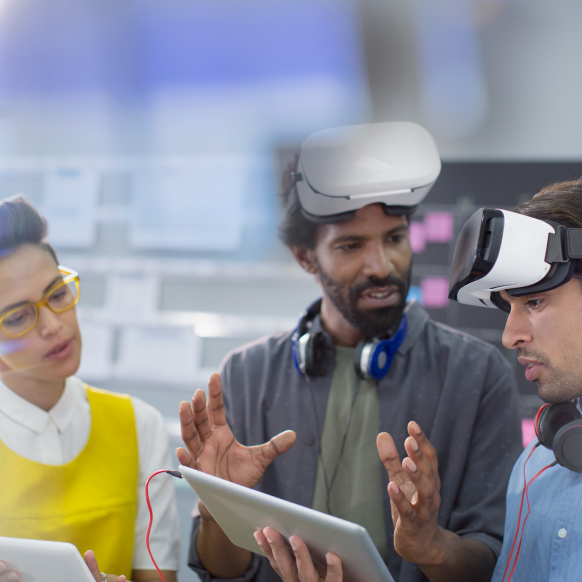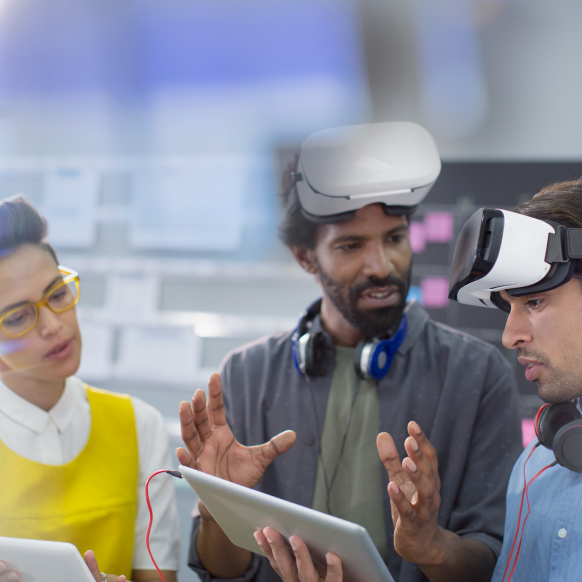 EaaS for developer ecosystems
IDC estimates that there were 22 million developers worldwide in 2018, while public API's have been growing at 35% annually since 2010.
The question is, how do you make yourself stand out and attract great developers?
EaaS gives you the workflows, tools and resources you need to manage the entire developer lifecycle. So you can create, manage and scale an ecosystem experience they love.
Find out how EaaS can help you create a dynamic developer program.
EaaS for digital transformation
A survey of CIOs by Gartner reveals that 62% of businesses have a major digital transformation initiative underway.
API's are central to digital transformation, with benefits that include lower operational costs, consistent data management, and even digital experiences across disparate systems.
EaaS gives enterprises a cost-efficient way to manage API-led digital transformation initiatives across a wide range of functional, geographic and business-unit teams.
Find out how EaaS makes digital transformation easier to manage.